InTouch: Association news
October 2021
Dear Colleagues:

As we work our way through the cooler temperatures and falling leaves of autumn, I do hope that you were all able to enjoy the Thanksgiving weekend safely, with family and friends.

Even with the many trials and tribulations we have faced in the past year, we also have much to be thankful for.
Some of the great work we did was profiled during our annual general meeting. For those that did not attend, the video is available for viewing on the members' side of the website. You will also see a listing of the many volunteers who have provided service to the ACAC, recognition of our long-serving members and a welcome to our new and returning members.
October 16 was World Spine Day, highlighting the importance of spinal health and the important role of chiropractic in back health. The ACAC actively supported this initiative in a number of ways, including social media posts, advertising and government advocacy. In the lead up to World Spine Day, every Alberta MLA was given a Straighten Up Alberta tote bag, containing the 12 stretch program and other information about MSK health and chiropractic care.
Looking forward, there are a great number of changes on the horizon. As was shared with members recently, the new Chiropractic Association of Alberta will assume the responsibility for all association activities effective December 1, 2021. At that time, the regulatory functions of the ACAC will be the mandate of the College of Chiropractors of Alberta. More information on both these organizations will be provided to members in the coming weeks as we move closer to the separation date.
I, and all members of the ACAC Council, wish great success to the inaugural Board and encourage all chiropractors to actively engage and retain your membership with the new association, which has as its core the promotion and advancement of our profession.
Yours in health,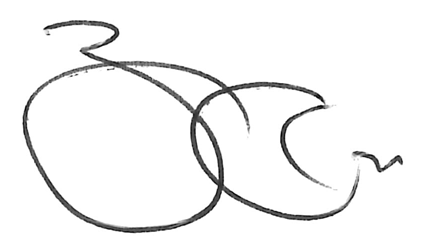 Dr. Brad Kane, C. Dir.
ACAC Chair
A message from your IBC Co-Chairs
As the year goes into its final months, the new Chiropractic Association of Alberta (CAA) board and team are hard at work to prepare for its formal separation from the ACAC on December 1, 2021.
The search for our Chief Executive Officer is still ongoing, and we hope to complete the process this month by selecting our future leader. We wish to thank the ACAC for the use of the ACAC website to host the position posting and promotion of the opportunity on its social media accounts.
At separation, the CAA's new website will be available to members and the public. Thank you to those members who participated in our quick survey about the look and feel for your association's website. Having member feedback at this early stage is very valuable so the new site can meet your needs. With the level of engagement we had in that short survey, we will reach out to members about other topics in the months ahead.
For example, as Co-Chairs we took part in the October 12 member meeting, you can view a recording of the meeting on the members' website. A member of the new Association board will also take part in the November 9 member meeting. These meetings provide members the opportunity to ask questions and discuss the role of their new association. We encourage you to continue to reach out if you have any questions, comments, or concerns.
We will keep you updated on our progress through InTouch, as well as posting information on the ACAC members' webpage for the association.
Dr. Natalie Carrington

CAA Board Co-Chair

Dr. Kelly Fleck

CAA Board Co-Chair
Congratulations to Dr. Murray on 50 years of service
September 2021 commemorated a remarkable milestone for an ACAC member and colleague of numerous chiropractors in Alberta – 50 years of practice for Dr. Fred Murray of Lloydminster, Alberta.

On behalf of the Alberta College and Association of Chiropractors, it is our pleasure to wish a sincere congratulations to Dr. Murray for his incredible dedication and service to the profession.
Over the course of his career, Dr. Murray became known among his peers and patients as a caring, selfless man with a high commitment to contributing to his profession and community. Originally from Cape Town, South Africa, Dr. Murray found his way into the chiropractic profession after experiencing a chiropractic treatment himself.
"What that chiropractor was able to do with his hands alone, and what other treatments couldn't, opened my eyes." Dr. Murray explained. Impressed by the simple, effective care a person could receive through visiting a chiropractor, Dr. Murray immediately moved to Davenport, Iowa to enroll in the Palmer College of Chiropractic. He graduated in June 1971 on the Dean's List with Highest Honours.
However, upon graduating, Dr. Murray faced a serious dilemma.
"Chiropractic was illegal in South Africa at the time of my graduation," Dr. Murray said, "But my visa to stay in America was expiring." Fortunately, with a bit of luck and the kindness of strangers, Dr. Murray was able to find a placement at the Lloydminster practice of Dr. Orville Berg, a chiropractor who would serve as the President of the chiropractic association for a time.
Over the years, Dr. Murray acted as President of the Rotary Club of Lloydminster, Chairman of the Saskatchewan Telemiracle Foundation, and sat on the board or volunteered with numerous other organizations. This was all alongside his day-to-day practice responsibilities and numerous contributions to the profession which include serving on the Practice Review Board until the ACAC was formed under the Health Professions Act in 2007, then as a Clinical Advisor until present day.
"I've always told myself, if you've helped one person who no one else could help, it's been a good day." He said when asked about his generosity of spirit. "We're all humans; I just happen to have a skill set and knowledge that can help other people feel better. It's important to keep that perspective. I may be a Doctor of Chiropractic but to many of my patients, I've simply become 'Fred' and a person who can help."
"Dr. Murray is an exceptional representative of our profession within our local and regional community," colleague and fellow chiropractor, Dr. Lee Atkinson shared. "I have had the privilege of working alongside him for the past 27 years, ever since I joined his practice as a freshly graduated chiropractor. You could not ask for a more patient-focused, caring, and patient mentor."
This sentiment is echoed in the words of Dr. Todd Halowski, current ACAC Registrar, who said, "A committed and consistent clinician, Dr. Murray never fails to bring a kind voice of reason and common sense to the clinical advisors."
Along with marking Dr. Murray's 50th year of practice, this practice year will be the last that Dr. Murray will spend as an active chiropractor, as he plans to retire in June 2022.
When asked about the future of the profession, he had these words to share:
"When I look at young chiropractors now, with their enthusiasm and high academic standards, it reassures me that the future of the profession is in good hands. The profession can only stand to improve and grow stronger under their watch."
Key findings from September's ThoughtExchange
In September's InTouch, the ACAC ran a ThoughtExchange to help identify ways the new Association and College could improve members' experience when visiting each respective website in the future. 41 participants rated the 41 thoughts, identifying improvements that they felt would help improve their digital experience.
The most highly rated ideas related to CC credits, with enhancing the ability to locate nearby chiropractors coming in second, followed by improvements to the member classifieds and advertising.
Above are the top five most highly rated ideas, which will be provided along with the details of member thoughts and ideas to the ACAC and Association for their review. Thank you to everyone who participated. We look forward to reviewing your suggestions and looking at ways to improve members' digital experience.
World Spine Day and the importance of chiropractic care
Leading up to and on October 16, the ACAC promoted World Spine Day, an international day to raise awareness about spinal pain and disability. The multi-layered campaign began at the beginning of the month with social media promotion to help Albertans connect with the importance of spinal wellbeing and the valuable role chiropractors play in healthcare.
Along with member toolkits and downloadable packages of content for use in raising awareness about WSD, the ACAC also engaged with government and worked to position local chiropractors as experts in MSK health on Edmonton and Calgary television. On World Spine Day, Minister Copping's office signed off on a World Spine Day declaration and prepared a statement. MLA Searle Turton also promoted the importance of spinal health over social media.
Additionally, all MLAs were provided with a World Spine Day information package which included the Straighten Up Alberta 12 stretch program and information on how chiropractors provide care and treatment for back, neck, and other MSK ailments.
In the days leading up to WSD, Drs. Blaine Bugg and Anna Winner appeared on CTV Morning Live in Calgary and Edmonton to speak about spinal health and demonstrate a stretch viewers could do right then, in their homes. These brief segments are invaluable in putting a face to the chiropractic profession and connecting Albertans to the invaluable care chiropractors offer to patients.
Join us for our final ACAC member meeting on
November 9 at 12:30 p.m.
Watch the recording of the October member meeting above.
Reserve your spot below to join us at 12:30 p.m. on November 9 for our next meeting and hear from ACAC staff, as well as CAA board members.
Canadian chiropractors ranked among global experts in back pain research
In honour of September being International Pain Awareness Month, Expertscape released its ranking of global experts in back pain. Among many Canadian chiropractors was University of Alberta's Dr. Greg Kawchuk. According to the PubMed-based algorithm, Dr. Kawchuk was placed in the top 0.1% of scholars writing about back pain over the past ten years — an achievement that earns him the title of "World Expert".
Expertscape is an online platform that objectively ranks people and institutions by their expertise. It is frequently used be patients, researchers, and more who are looking for an expert opinion on a medial issue.
Expertscape also found that six of the top ten back pain experts where chiropractors. This recognition is an incredible achievement for our profession, reinforces the importance of the work we do, and highlights that chiropractors are experts at treating musculoskeletal pain.
Congratulations to Dr. Kawchuk!
On the blog: Parenting is a tough gig - don't let back pain add to it
| | Whether you're carrying a diaper bag, pushing a stroller, or playing endless games with your little one, it's no secret that parenting can take a toll on your body. Luckily, there's good news — taking a few minutes per day to stretch will give your body a break, and has positive, pain-relieving benefits. |
| --- | --- |
In part three of this three-part series, we will be covering three stretches specifically designed for the strains and pains that are placed on parent's bodies. These three, quick stretches can be done any time of day, and only take five minutes to complete – perfect for when you get only a few minutes to yourself.
Council contact

Each member is assigned a Council contact to connect with for questions or comments related to the profession.

Do you know who your Council contact is?

First aid & safety training services inc.

Need to get your standard first aid and CPR-C to renew your license? We offer regularly scheduled classes.

For more information, visit www.safetyclass.ca

[advertisement]

Reminder: media calls

Occasionally journalists reach out to members to request an interview or response to a story. The ACAC is prepared to support members through interviews and advise on how best to handle media inquiries.

If you receive a request, please contact Mikiko Van Horn, Senior Public Relations Coordinator, or call 780.420.0932.
Alberta College and Association of Chiropractors
11203 - 70 Street NW
Edmonton, AB, T5B 1T1
P 780.420.0932 | F 780.425.6583