InTouch: Association news
September 2021
Dear Colleagues,
I want to begin by thanking the almost 300 regulated members and guests that attended the final ACAC AGM Sunday afternoon.
Looking back over the past year, I am amazed at the resiliency we have all shown through the twists and turns of the pandemic. As we adapt yet again to new provincial restrictions, I note that chiropractors and their clinical work were not affected, and we can continue to provide safe, effective care to patients.
That being said, I have written to the Minister of Health to advise him of the work done by chiropractors over these many months, and to reaffirm our position that chiropractic care should be in the essential health care services category, and that our regulated health profession should not be restricted to access by Albertans based on vaccination status. This is part of our continuing, proactive efforts to engage and inform the government and public health officials of the work we are doing across the province to keep our patients safe, and our clinics open to serve.
Switching to the work of Council, we met for two days prior to the AGM, and continue progress on meeting the changing operational requirements as a result of Bill 46. This includes our governance policies and practices and the ongoing work to review and update Standards of Practice, and other regulatory measures, which will include robust consultation with our regulated members. I am pleased to report we will be ready to assume operations as a stand-alone single-mandate health regulatory College no later than January 1, 2022. Further, the co-chairs of the inaugural board committee will have the new Chiropractic Association of Alberta ready as well.
In closing, as I said in my AGM comments, the hardest part of the restrictions we have dealt with during this pandemic is that we cannot gather to share stories, renew friendships, enjoy good colleagueship, remember those who have passed, and recognize those that have given their time in service to our profession in the past year. Thank you.
I do so look forward to the day when we can meet in person again. And I hope it is soon.
Yours in health,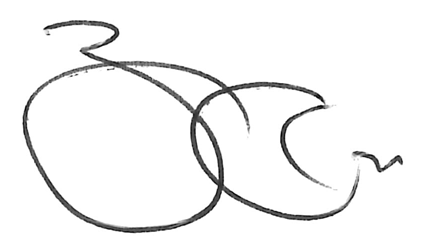 Dr. Brad Kane, C. Dir.
ACAC Chair
A message from your IBC Co-Chairs
As late September arrives, the IBC continues their work towards the development of your new Chiropractic Association of Alberta. We are excited to inform our members that the new Chiropractic Association of Alberta recently achieved a critical milestone - receiving approval of our incorporation under the Societies Act on August 27. This approval allows for several significant operational initiatives to be undertaken and completed, as we work toward the separation of the college and association functions, as required by the changes to the Health Professions Act.
These initiatives include the search for our Chief Executive Officer. Information on this position is available here. We wish to thank ACAC CEO Sheila Steger for the use of the ACAC website to host the position posting.
The IBC met with ACAC Council prior to the ACAC annual general meeting to discuss our progress towards establishing the new association, and to thank the ACAC Council and staff for their ongoing support.
We were also pleased to take part in the ACAC AGM yesterday to provide all of you with an introduction to what your new association board is doing and will be doing to promote chiropractic and advocate for the profession. We thank all of you for taking the time to join the AGM this year and look forward to an in-person meeting next year, the first AGM for our new association.
As we move closer to the stand-alone new association, we will begin to increase our engagement with members. Starting in October, one or both of us will take part in the ACAC's monthly member meetings, held on the second Tuesday of each month. This meeting provides members the opportunity to ask questions and discuss the role of their new association.
We will keep you updated on our progress each month through InTouch, as well as posting information on the ACAC members' webpage for the association.

Dr. Natalie Carrington
Co-chair, Inaugural Board Committee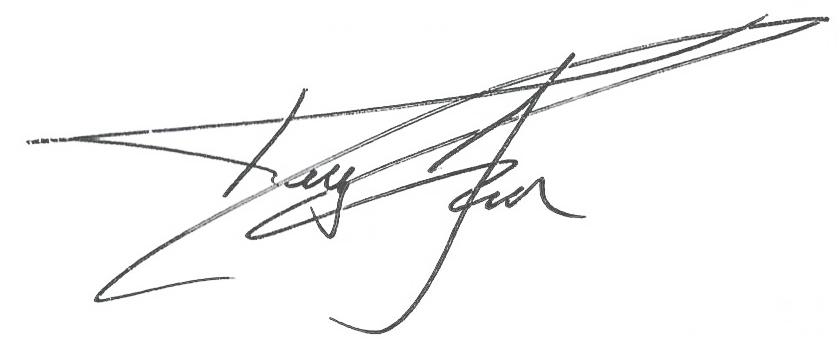 Dr. Kelly Fleck
Co-chair, Inaugural Board Committee
Free postings for members on Marketplace
As ACAC members, there are many benefits to support you and your practice. One offering you may not be aware of is Marketplace, the ACAC's online classifieds.
Marketplace is a convenient and easy to use listing of available locums, equipment for sale, open clinic associate positions, and more. Members (for free) and non-members (for a fee of $105/month) can post to Marketplace. Be sure to check back often, as new ads are submitted weekly.
Join our BACK 2 BACK efforts for World Spine Day!
World Spine Day (WSD) is right around the corner and with it, a great opportunity to help Albertans understand the importance of maintaining their musculoskeletal health. Held annually on October 16, World Spine Day is an international day to raise awareness about spinal pain and disability and promote spinal health.
This year's theme, BACK 2 BACK, reflects the need to reset and refocus on spinal pain and disability as part of the global burden of disease. With an estimated 540 million people in the world suffering with low back pain at any one time, it remains the leading cause of years lived with disability.
As long-time supporters of the World Spine Day initiative, the ACAC is preparing a variety of activities to promote awareness about spinal health and the role chiropractors play.
This year, alongside positioning chiropractors as MSK experts in televised news segments, the ACAC is providing all Alberta MLAs with educational information and promotional materials to help increase their awareness of the vital role chiropractors play, and the importance of MSK health.
Members are encouraged to access our World Spine Day toolkit which features a variety of material to promote WSD online, in their clinics, and to use with their patients.
Congratulations to our World Spine Day contest winner!
To celebrate World Spine Day this year, we launched our first-ever WSD-inspired contest to highlight the importance of spinal health.
Members were encouraged to submit a photo or video of them performing a stretch with an explanation of why they stretch.
Congratulations to the winner of our World Spine Day contest, Dr. Laura Lohndorf of Leduc, who shared that she stretches so that she "has a few moments everyday to focus on myself and my body, so I can keep helping others do the same."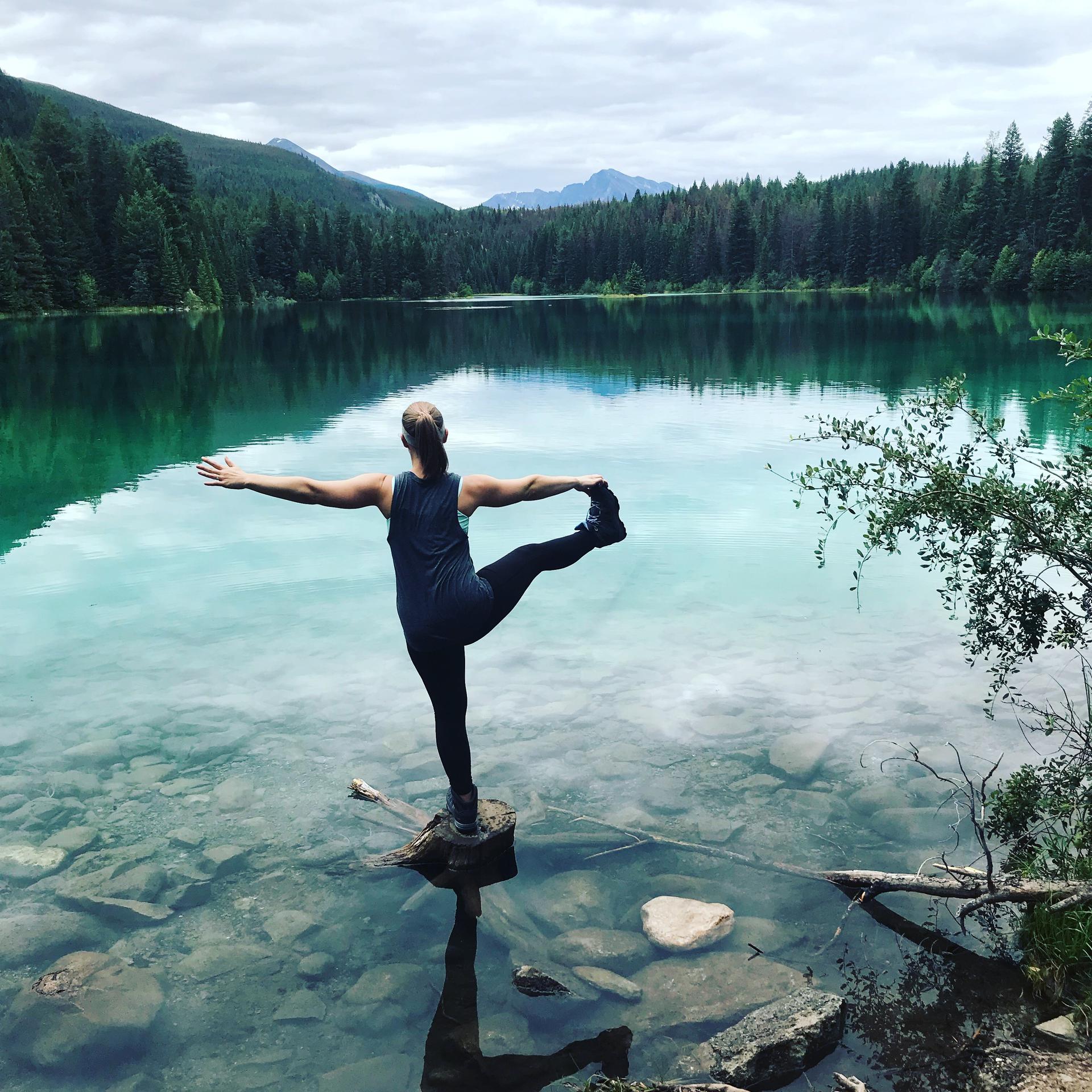 Photo taken in Jasper National Park
Even though the contest is complete, there are still tons of ways to get involved with World Spine Day. Check out our World Spine Day toolkit for some tools you can use to highlight ways people can help their spines.
Get involved in showing how chiropractors change lives with #AChiroWasHere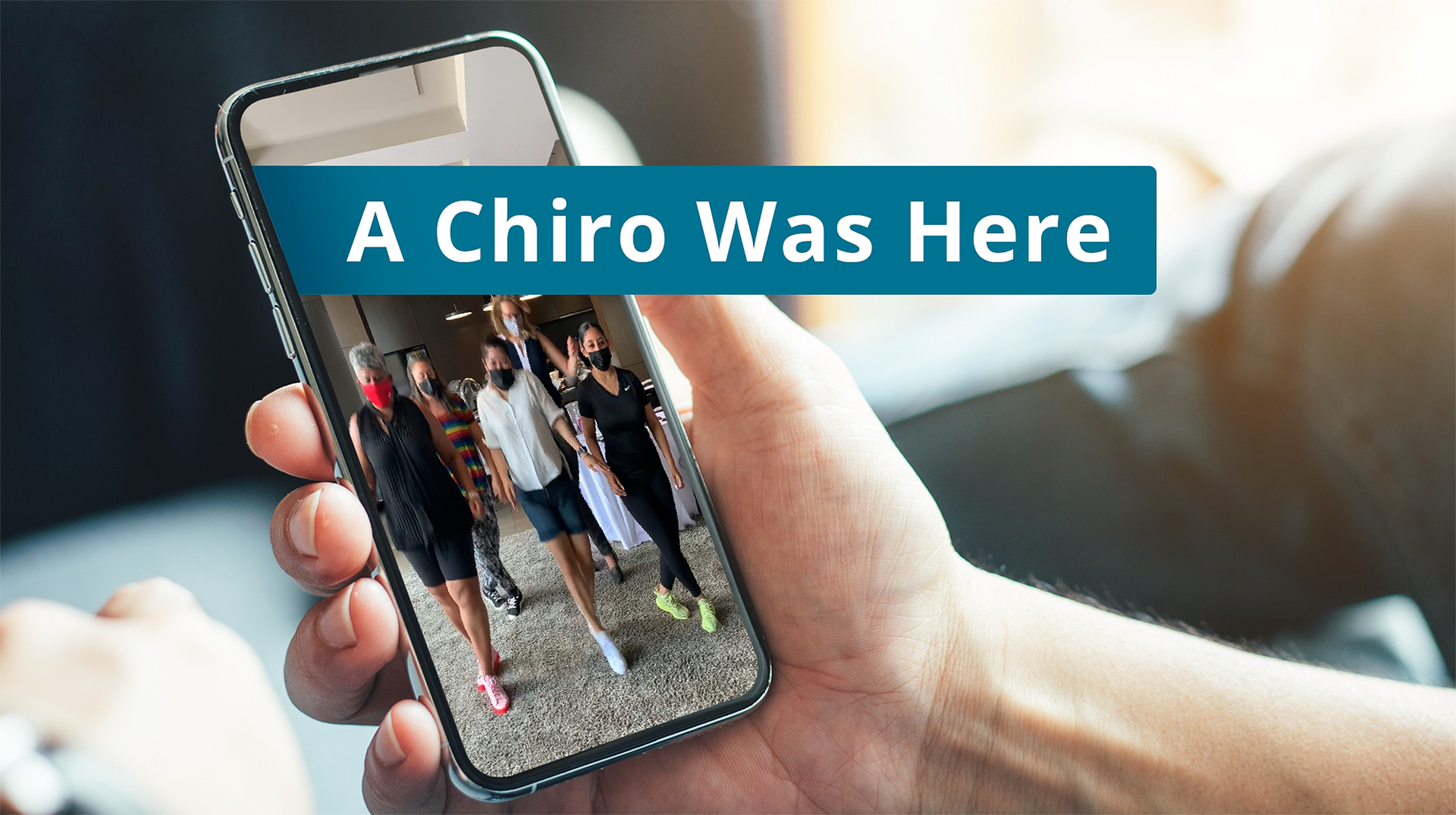 Later this month, the Canadian Chiropractic Association (CCA) is launching #AChiroWasHere and ACAC members and their patients are invited to get involved. This word-of-mouth campaign looks to showcase the simple, and at times, not so simple, things Canadians can do because of the chiropractic care they receive.
You only need two things to participate — a camera and some patients interested in sharing their success stories. In a 15 seconds-or-less video, patients are asked to highlight their restored mobility, possible because of their visit to a chiropractor. There are all kinds of ways patients can do this, from picking up their kids without pain, to doing the cha-cha slide.
Members interested in participating can use the resources below to help them with ways to approach patients, film videos and more.
Videos submitted to the campaign will be used on Facebook, Instagram, and other popular websites to help Canadians understand the impact visiting a chiropractor can have. If you have any questions about the campaign or if you need assistance with how to participate, please contact Pierre Hamilton.
What might improve your experience when using the ACAC website and members' profile?
As the ACAC prepares for the mandated separation of the college and association functions, we are reviewing and preparing key assets for each separate organization. A part of this will be the creation of a new association website and a new college website. With this in mind, we are asking members to share their ideas and thoughts on what would improve their experience while visiting these websites.
In answering the question, consider the following:
Is there information you have difficulty finding?

Do you like particular aspects of the existing website?

What information on the website is most important to you?

Are there ideal features you think would be beneficial to people visiting the website?
Please share your ideas, thoughts and opinions, and take the time to rate the ideas shared by your peers. At the end of the exchange, your thoughts will be provided to the Association and College for consideration of ways they can make the separate websites easier to navigate and a better experience for you.
Please note that thoughts entered into the ThoughtExchange are anonymous. Members have until 4 p.m. on October 8, 2021 to participate.
Have questions about the new Chiropractic Association of Alberta? Join IBC Co-Chairs at the October 12 member meeting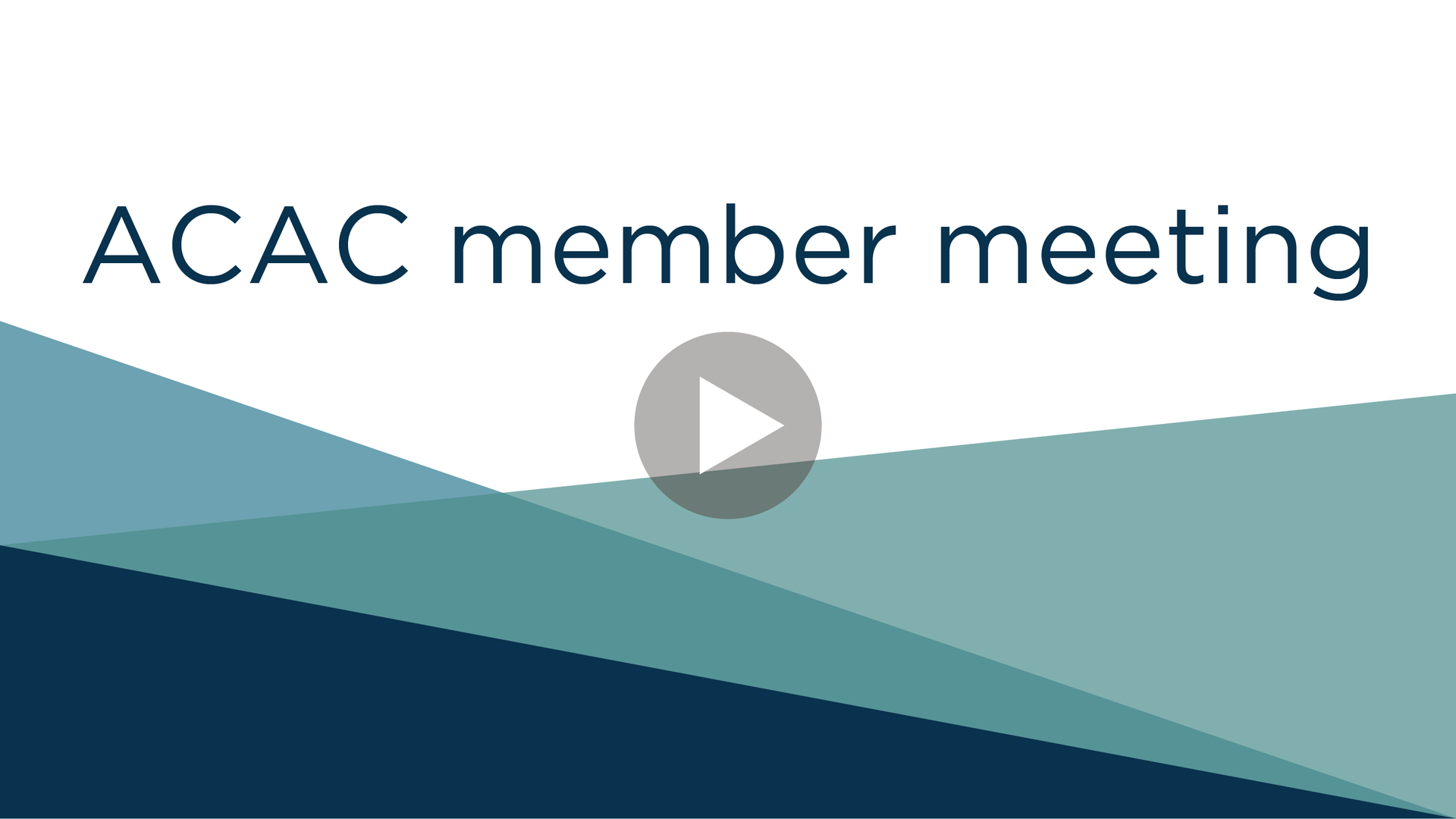 Watch the recording of the September member meeting above.
At the September meeting:
Dr. Kane reiterated information shared on vaccinations for chiropractors, reminded members to continue to follow all public health guidelines along with the COVID-19 Pandemic Practice Directive, and reassured members that Council continues to monitor and update the Directive based on case counts.
Sheila let members know that our two Annual Reports are currently underway and will be accessible to members online in the coming weeks, provided an update on the diagnostic imaging survey, and informed members that next month, IBC Co-Chairs Dr. Kelly Fleck and Dr. Natalie Carrington will be joining our member meeting to address questions you have on the new Chiropractic Association of Alberta.
Dr. Halowski encouraged members to share their feedback in the Standards of Practice consultation, and reminded members about the ACAC's commitment to transparency when sharing information with our members.
Reserve your spot below to join us at 12:30 p.m. on October 12 for our next meeting.
GLA:D Back is an evidence-based, easy-to-use system, for providing your low back pain patients with group-based education and exercise. In this weekend course, running October 2-3, you will learn how to deliver the program (in person or online) and how to be compensated.
Assessing the feasibility of using an electronic records database system in use in a group of private chiropractic clinics for practice-based research
Drs. Owens, Esposito, Hosek, and Sullivan explore the feasibility of collecting aggregated patient data from the electronic records of a group of private practices and determine the suitability of the data for comparative effectiveness of other practice-based research.
On the blog: Sitting as a desk shouldn't be a pain in the back: three stretches for students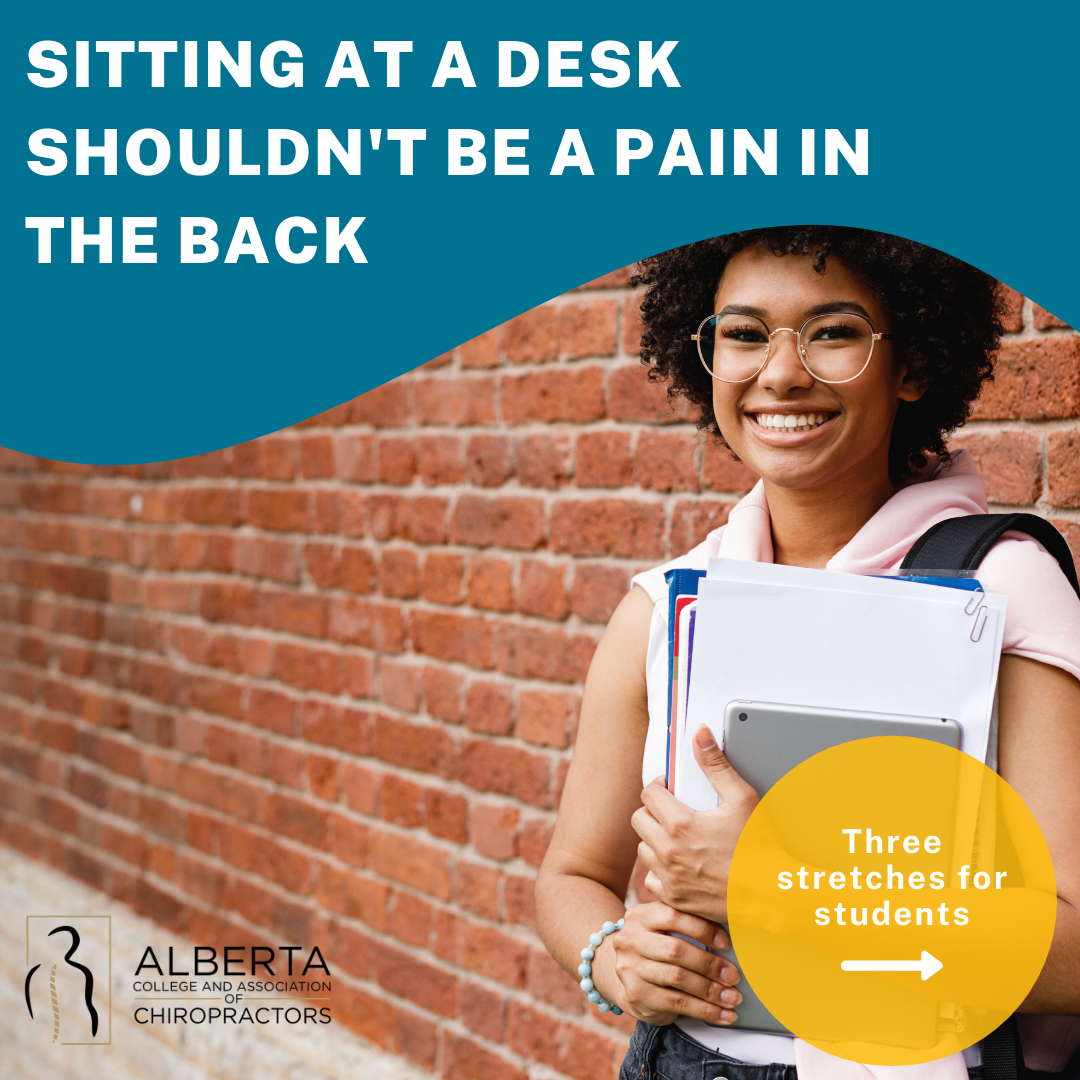 Whether you're lugging heavy backpacks around, sitting through 3-hour long lectures, or having to convert your couch to a home-office, it's no secret that school can take a toll on your body. Luckily, there's good news—taking a few minutes per day to stretch will give your body a break, and has positive, pain-relieving benefits.
In part two of this three-part series, we will be covering three stretches specifically designed for the strains and pains that are placed on student's bodies. These three, quick stretches can be done any time of day, and only take five minutes to complete.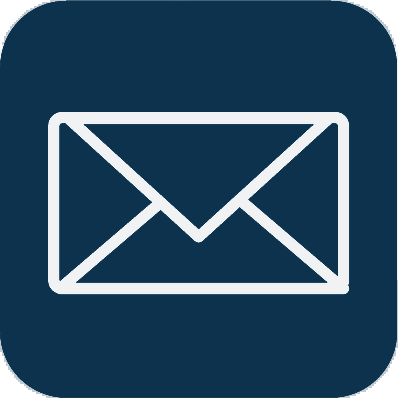 Council contact
Each member is assigned a Council contact to connect with for questions or comments related to the profession.
Do you know who your Council contact is?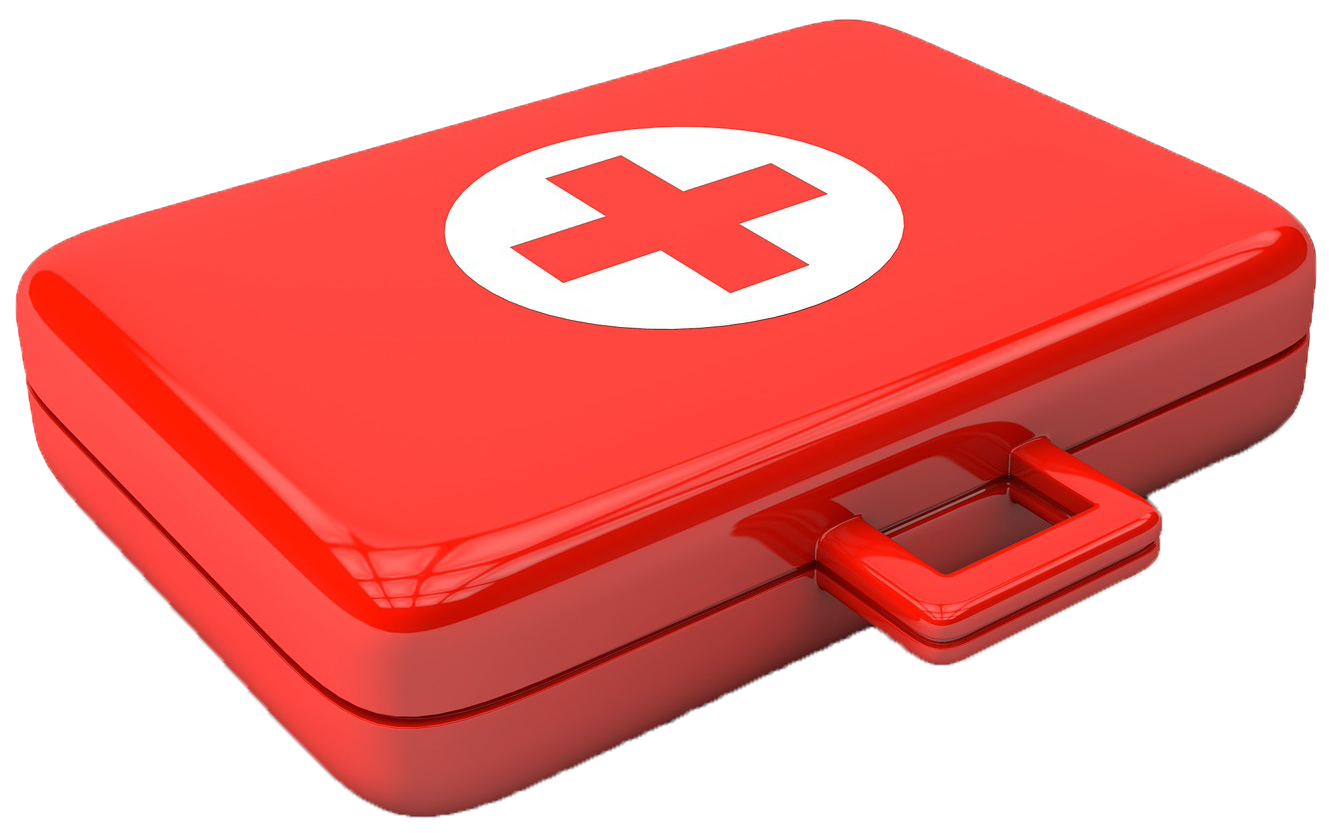 First aid & safety training services inc.
Need to get your standard first aid and CPR-C to renew your license? We offer regularly scheduled classes.
For more information, visit www.safetyclass.ca
[advertisement]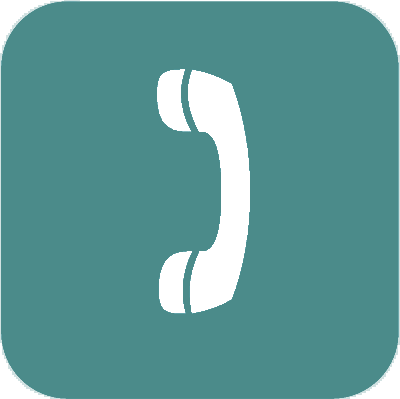 Reminder: media calls
Occasionally journalists reach out to members to request an interview or response to a story. The ACAC is prepared to support members through interviews and advise on how best to handle media inquiries.
If you receive a request, please contact Mikiko Van Horn, Senior Public Relations Coordinator, or call 780.420.0932.
Alberta College and Association of Chiropractors
11203 - 70 Street NW
Edmonton, AB, T5B 1T1
P 780.420.0932 | F 780.425.6583